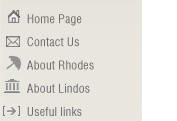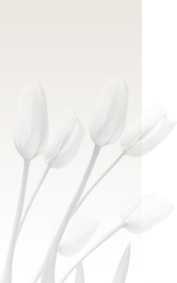 About Us
by Deborah Ioannidi Thomas



Based in Lindos, on Rhodes, we offer the ultimate wedding planner service. We make your wedding as individual as you are, tailored specifically to your idea of a perfect day and to your budget.
As my husband was born, brought up and has always lived on Rhodes, we have a unique understanding of this magical island based on our special relationship with its people. We pride ourselves on being able to draw on this extensive network throughout Lindos and the rest of Rhodes to make your dreams come true. In fact, my husband's grandmother actually commissioned the tiny chapel at St Paul's Bay which is the most popular spot in Lindos for civil wedding ceremonies – so it really is "in the family"!



We have been successfully promoting Rhodes in general and Lindos in particular as a holiday destination for 15 years now. The Lindos Wedding Planner has developed in response to a growing number of requests from faithful holiday clients for us to organise their weddings and wedding vow renewals in our beautiful village. The more weddings we organised, the more we enjoyed it and the more we realised we could make a real difference to the "big day". We plan traditional Greek Orthodox weddings as well as civil wedding ceremonies and wedding vow renewals for all nationalities.



As the basis of our service we take care of all the necessary legal and administrative arrangements for you to ensure that your marriage is legal both here and in the UK. Then we get to work on the fun part, making your day special to you, personalising the ceremony, the reception and every last detail to make sure you have just the wedding you dreamed of.
With many years experience of event management in the UK, I've always got some suggestions of my own. We also take great satisfaction in rising to the challenge and doing things which have never been done before if a client has a really extraordinary idea!



We have the experience, the contacts and the intimate local knowledge to make your day go smoothly and work only with other licensed, reliable and trustworthy professional suppliers. Whether you envisage an intimate occasion, a small gathering or a lavish, extravagant event, The Lindos Wedding Planner can make it happen!

To help you fully appreciate the island in all its glory, you need someone who literally knows the island like the back of their hand. We have a unique understanding of this magical island and a special relationship with its people.



You want your wedding to be unforgettable, you want every last detail to be perfect but at the same time you don't want to worry about all those preparations. A wedding in Lindos with someone else taking care of all the arrangements would leave you free to enjoy the happiest day of your life. Just imagine, you wouldn't even need to worry about the weather!